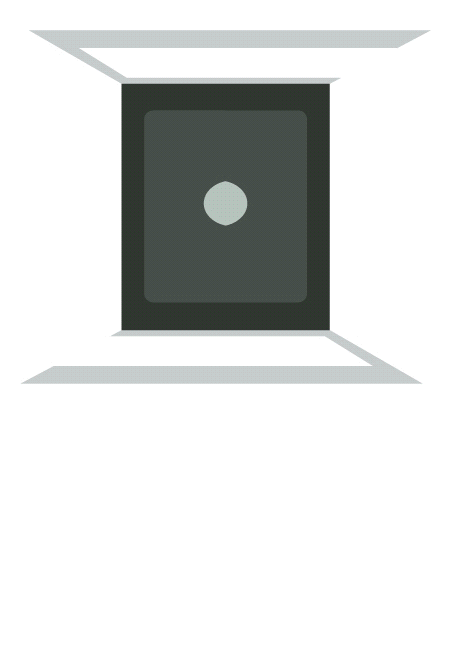 Below are a selection of testimonials on my work.
From the moment I met Gina, I knew she was the right person for the project! We immediately got on and worked well together! She listens carefully to your ideas and needs and tactfully introduces ideas that perhaps you may not have considered or thought of! She has excellent vision and a wealth of knowledge and expertise and a fantastic team of professionals who she can introduce you to. Her eye for colour is second to none.
G McGeachan
---
​
My daughter found Gina for the apartment she lives in after we had a disastrous time refurbishing a bathroom – not on the cheap but foolishly more concentrating on price than value. At first Gina was simply going to help us with the lounge/kitchen. However, things went so well that we had no hesitation continuing to work with her in the rest of the apartment as we refurbished that. My wife and I have now bought an apartment for ourselves in the same building and, as the rather ugly expression goes, it was a "no brainer" to ask Gina to help us with that one. As well as her superb design skills, Gina makes such projects as unproblematic as it is possible to be. As we live 300 miles away from the apartment(s) we are refurbishing the fact that Gina is completely in control of the work and makes sure it is all done to the highest standard has been invaluable to us.
J Mongan
---
​
Gina's eye for design is second to none. Add that to her ability to truly understand her clients' needs, wants and lifestyle and you have a very special combination.
S Standerwick
---
​
Even though I received a free consultation from Corbridge Interior Design, Gina was very enthusiastic and professional. Gina commenced the consultation with an initial chat to ascertain my likes and dislikes. We then looked at every room in my house together from which she suggested some really different ideas for me to implement. From the outset, Gina knew that I only required a consultation but she still provided me with written suggestions and contact names/companies where I could purchase the items suggested. Overall I found Gina very friendly and professional and would recommend her.
A Logan
---
​
Absolute pleasure working with Gina. Her attention to detail and dedication to getting our project finished on time and within budget was greatly appreciated. Would highly recommend Gina to future client
S Wise, Regional Head Amtico.
---
The net result is that I now have an amazing refurbished coastal cottage which I am incredibly thrilled with and would not hesitate to recommend Gina to you. Not only is she a brilliant interior designer but a superb project manager!
Ken M
---
Delivered what I wanted within budget. Always mindful of my style. Adaptable and patient when I dithered or rejected ideas. Excellent project management and utilised quality trades. Very happy. Thx Gina.
B Salisbury
---
​
I can highly recommend Gina to help and guide you through any interior design projects, whether they are large or small. She provides practical advice as well as challenging you to think of introducing colours, textures and design features to work for you and your home.
Gina offers a service which is flexible, from providing advice and guidance to developing mood boards and support sourcing items, through to full project management. If you're looking for inspiration then give Gina a call, she really is very easy to talk to and has a wealth of experience and contacts.
Debra Stephen
---
​
Before getting in touch with Gina, I had already furnished the house with main ticket items such as sofas, curtains & beddings, but the house lack character and was looking bland. So, I got in touch with Gina with the sole purpose of giving the house a colourful vibe, enticing zen space and to be more practical with use of space....And she exceeds my expectations, it is clear from working with her that she has a lot of quality subcontractors within her reach. So interior/design ideas are easily turned to reality at a reasonable cost. This project unfortunately came about during the Covid period, but Gina managed the work exceptionally, from staggering when subcontractors can get in to work to ordering items on site. The house was mostly ready in time. In all she gave me a beautiful space that I will always cherish and for that I am grateful.
Yemi Osho
---
Gina is a pleasure to work with!
We were employed by Gina to install a high end bathroom she designed. We fitted the bathroom to her design and specifications that she provided and the finished product looked amazing. From start to finish she was brilliant to deal with and I would highly recommend her to any clients that need inspiration for their projects.
Oliver T
---
"We have collaborated with Gina of Corbridge Interior Design to provide bespoke cabinetry on a wide variety of projects and find her work ethic professional and efficient. She has a great eye for design and we look forward to working with her over the years to come".
N Hunter, Simply Bespoke Interiors
---
Gina has a fantastic eye for colour and shapes; she was able to understand our needs and put it into some great ideas that have totally transformed our living room. Would highly recommend!
Prof J Mann
---
We enlisted the services of Gina at CID for help and ideas with refurbishing our house. She was able to bring a fresh pair of eyes to our home which we have lived in for 13 years. Gina helped us make our home cosy with her ideas on colours, wallpapers and has been invaluable with her help guiding us with furniture and fabrics and sourcing beautiful chandeliers for our hallway. Even when at times things got stressful, Gina is calm and gets things done! I would highly recommended her to anyone whose looking for an experienced interior designer with a good eye for colour and design.
M Grey
---
​
My company Furniture Clinic North East Ltd has collaborated with Gina at Corbridge Interior Design on several jobs this year. Gina's industry knowledge is 1st class, which has resulted in the jobs running smoothly, and the finished works looking amazing - we look forward to working with her again in the future. I couldn't recommend Gina and Corbridge Interior Design enough…
Paul Cavanagh
---
Gina is a pleasure to work with and very professional. Her enthusiasm for interiors shines through and I very much look forward to working more with her in the future on her upcoming projects.
S Bellamy
---
​
Gina worked on our home over the past year. We are very pleased with the outcome and enjoyed working with her.
B Mongan-Barker
---
​
I have used Gina on numerous projects now and each one has been stunning . She is a pleasure to work with . Full of very interesting bright ideas .
S Irving, Galaxy Glass.
---
​
We run the biggest North-East Interiors Show in Newcastle and it's now in its 13th consecutive year. In 2018, Gina contributed very much to the success of that year's Show via exhibiting herself, through intelligent and creative networking with many of our key exhibitors and most particularly through some informed Presentations to the show's visitors which went down really well with our clientele. Gina is at all times very professional and reflects the quality values of a respected Interior Design service and we'd be happy to have her involved in our Show in future years.
Mike Kearney, Living North
---
​
I made a very late request of Gina to help me get a very special gift for a wedding anniversary. She was so responsive and produced a fabulous personalised picture depicting a rowing scene on the Thames which represents a key achievement in my wife's life. I was blown away with the results (and banked some good brownie points :-))
Matt Oakley
---
​
We have worked with Gina for many years now, she's so articulate and has a real passion for interiors.
Andrew Clarke, Cotterell & Co Lighting.
---
​
I would highly recommend Gina - Corbridge Interior Design. I have worked on various projects now with Gina and honestly cannot fault this lady's dedication and commitment when it comes to her clients and quality of work.
G Urwin, Optimal Decorating Contractors.
---
​
After outlining my objectives for the refurbishment I was provided with several design concepts for both the interior of the business and exterior of the building. These were then broken down into development phases to address as budget and time allowed. The project included: Gardening/Planting (Contractor provided by CID) Colour scheme; Exterior/Interior (Contractor Offered) Lighting design; Exterior/Interior (Contractor Offered) Outdoor dining area redesign; materials, seating, lighting. Patio redesign; flat roof materials and lighting options. Interior lighting. CID were able to manage and implement all aspects of the redesign from concept to completion while tailoring the project to my specific requirements regarding time-scale and budget.
M Donkin
---
​
Corbridge Interior Design were a joy to work with. Bursting with creativity and a focused, highly professional work ethic, they are a company that delivers exactly what they promise...and more. The balance between creative magic and seeing a job to conclusion is often one businesses fail on, this is definitely not the case with CID. They are experts in taking you beyond what you thought possible, but remaining grounded and realistic. This is a vital talent in the Interior Design world. I cannot recommend this company highly enough.
O Fowler
---
​
We were so pleased with the service, advice and guidance from Corbridge Interior Design and the results speak for themselves. When decorating the master bedroom and ensuite it has to be right, and Gina really gave us the confidence to be brave with the design, and we are thrilled with the results.
L & T Hick
---
​
We received invaluable help and fantastic ideas for our home from Gina. She gave us lots of time and attention and the ideas produced were original and mindful of our requirements after the flood. We were given ideas that would not have been considered otherwise and took account of our preferences and budget. The results are great and I would certainly recommend this designer.
J & N Greenley
---
​
Corbridge Interior Design did an amazing job of the furnishings for our guest bedroom. The upholstery work that Gina did for us was of the upmost quality and the final effect is a calm and comfortable room which takes advantage of the natural light in a modest sized space.
H Marks
---
​
It is a pleasure to work with Gina when she requires flooring for her clients. We have found her to be very personable & professional, with amazing design ideas, no project is the same, she has a wealth of knowledge when it comes to designing a beautiful home. We would highly recommend this Designer.
J Burke, Global Flooring Studios.