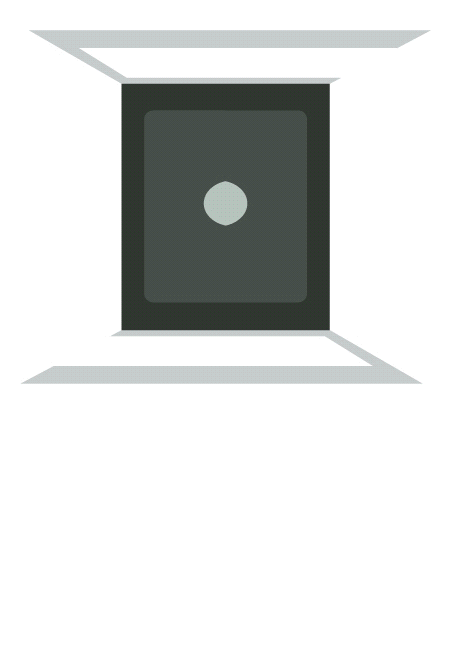 Site Title
A Cottage with Wow Factor
Having downsized from a large Corbridge property the owners of this house could not agree on décor or which furniture to retain. I had a mixed brief of a cozy cottage feel for their living areas, while also retaining a sense of the wow factor. These two adjoining rooms had immense potential, but were stuck with a bad layout and flow configuration. It was therefore decided to move the door from the hallway so that access was made directly into the dining room, rather than using the lounge as a corridor.
​
It was agreed to base the dining room design around the table, which the gentleman had sat at as a child: The already upcycled blue legs and sand coloured top gave a superb range of freshness to work with, so Helmsley Paint's Yenston Sky was chosen for the walls to give a light and summery feel to the space. This was offset by russet tones to give a complementary warm earthy feel via the clients' own rug and covered dining chairs. Floating shelves painted in the same Yenston Sky were installed to be unobtrusive and display beautiful glassware collections. A black enamel log burner and flue (from Fire and Co) were installed in the inglenook and modern enamel lighting now complements the log burner, with the added twist that the lights are all slightly different shapes and heights. All white wood was painted in a satin paint, as this tends to look better and stay whiter longer than gloss paints.
Karndean Art select Parquet in a Blond Oak with Russet Oak border was installed in the entrance hall, with Van Gogh Wood in a French Oak, giving a seamless finish to the living areas to add flow. Both products were supplied and fitted by Global Flooring Studios.
The sitting room was warmly decorated in Little Greene's deep Hicks Blue 208, with the archway, coving and central rose picked out in white and the ceiling and wall facing the sitting area a similar yet slightly greener colour than the Helmsley. This was not detectable from a distance, but was chosen specifically to complement the tiles surrounding the fire. Furniture commissioned from Fire and Co was chosen in a deep blue to match the walls and this was complemented by beautifully stitched occasional mustard seating to add warmth, again to match the tiles and add interest to a luxurious and inviting sitting room. The final effect was to install white plantation shutters from Shuttercraft to give a modern colonial twist. These ooze class and are perfect for allowing light to flood in while retaining privacy when required.
Hover over image and click / follow arrows to view in full size.